If you order for Use in the Hospital, its FREE Delivery ANYTIME
NICU WRAP SET BLUE ARROWS
Product Details
This matching NICU wrap and beanie set features an all over print. The velcro side openings allow for quick & easy access to infant. Bonus Scratch Mitten Included

- Printed label inside
- Keeps infant warm in NICU environment
- 100% Cotton (exclusive of beanie)
- Made In Canada

GREAT PREEMIE SIZING SELECTION
Offers large selection of clothing for the smallest preemie size 0.45 - 1.3 kg up to 1.3 - 2.3 kg. providing a perfect fit on the treasured premmie while making allowances for tubes and wires
Whether you need micro preemie clothes that are NICU friendly or a smallest size nappies, Treasured Prems make it as easy, as stress-free, and as inexpensive as possible.
HIGH QUALITY PREMMIE CLOTHING/ACCESSORIES
We offers goods and service at utmost quality. We only choose the top products made by reputable manufacturer.
Fast and easy delivery for all customers. Just send me a message with your order, and I will deliver to you FREE (same day) within 20km of Joondalup City. ANY in hospital deliveries are FREE of charge.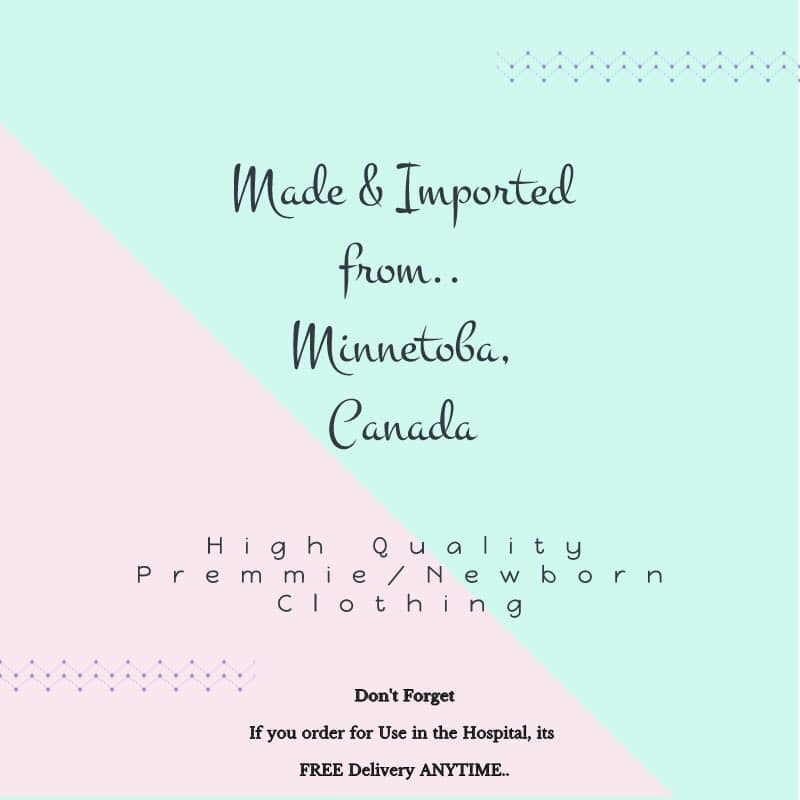 5 Diesel Lane, Tapping, W.A 6065